By Marne de Vries
Head Horticulturist: Fruit and Nuts
Agri Technovation
The macadamia industry is one of the few rapidly growing agricultural industries in South Africa, with an estimated 25 000 ha already established and a growth projection of between 2 000 and 2 500 ha per annum. However establishing a productive and valuable macadamia orchard can be challenging. The appropriate management systems and techniques can aid in the development of a highly lucrative orchard.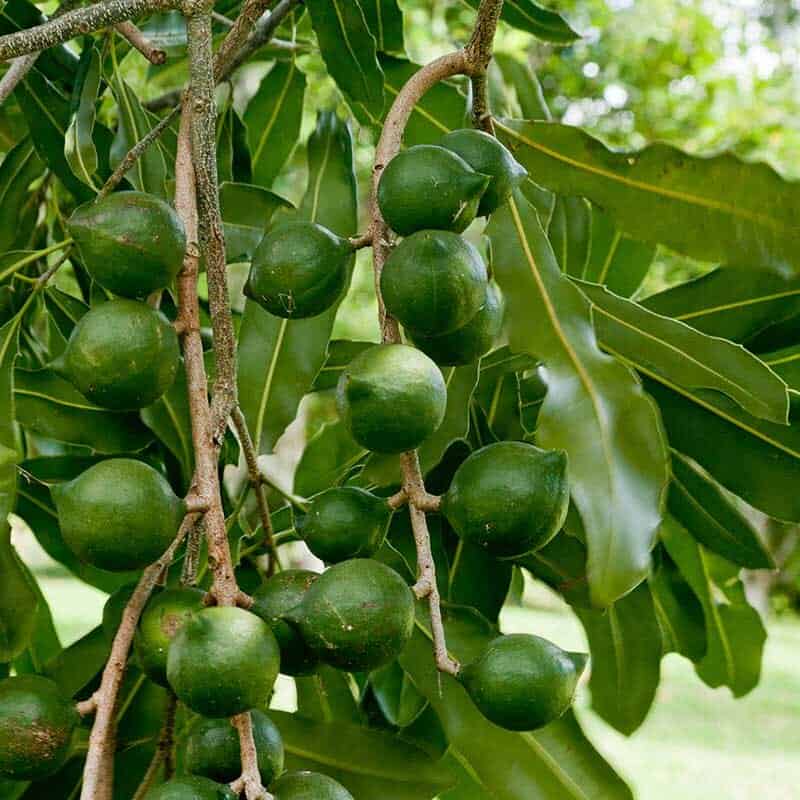 Key aspects that should be considered when planning a macadamia orchard includes the site, soil requirements, climate requirements, the selection of cultivar, land preparation, and plant population.
It's important to research each of these key aspects in order to plan and ensure that the new orchards achieve their yield potential over each tree's lifespan.
A guide to suitable land attributes
Macadamias are an expensive crop to grow and maintain. This is reason enough to avoid any marginal land completely.
It is important to note that macadamia trees are not heavy feeders, and their fine lateral roots are efficient in absorbing phosphorus (P) and calcium (Ca), even where there are low levels of these nutrients in the soil.
Some of the most important attributes of suitable land for cultivating macadamias are:
Soil depth: At least 1.5 m of soil is needed, to allow for prolific root development.
Soil drainage: Good drainage is an essential feature within the rooting zone.
Soil texture: Macadamias cultivate especially well in a wide range of soil textures.
Avoid frost: High-risk areas are valley bottoms in the Lowveld and Levubu. The same goes for low-lying areas where cold air is dammed up by a timber plantation or natural bush.
Optimum slope: Within macadamia orchards, some slopes are desirable, mainly because it facilitates drainage. The preferable slope is between 1% and 15%. Slopes greater than 15% may facilitate more erosion, which may become a hazard. A steeper slope will increase the need for greater soil protection measures.
Proximity to the source of irrigation water: If the static lift of the water exceeds 100m, careful investigation of capital and irrigation running costs should be conducted.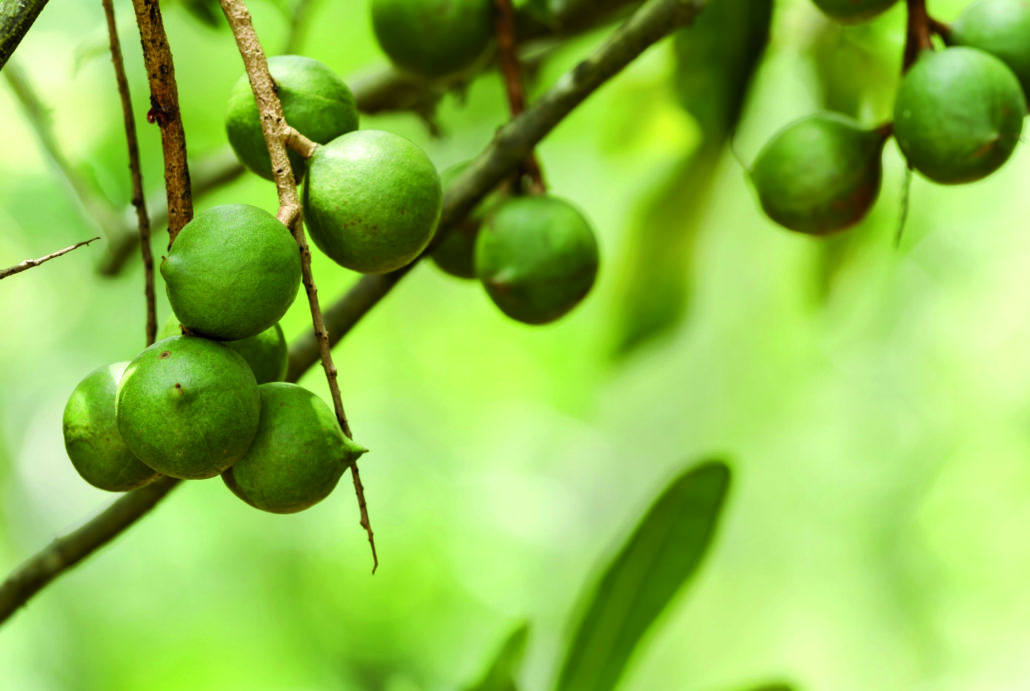 Climate requirements checklist
Macadamias originated in the fringes of the subtropical rain forests of Australia. This should give a good idea of the climate requirements for the cultivars, which is similar to areas where avocados, papayas, and bananas grow well.
When choosing a site for a macadamia orchard, the maximum and minimum temperatures must be considered as well as the altitude and humidity. High humidity can enhance tree vigour, sap flow, fruit set and high-quality kernel. Low humidity can increase 'stress' in the tree with negative results that could result in nut drop, low oil, and bad kernel quality.
A few key points to keep in mind when considering climate requirements:
Temperature:
The optimal temperature for photosynthesis is between 16°C to 25°C.
Prolonged exposure to temperatures of 30°C and greater can result in distorted, chlorotic new growth.
High temperatures (30°C – 35°C) during flowering (Aug – Sep) will reduce the fruit set and can cause immature fruit to drop.
Photosynthesis is greatly reduced below3°C and no photosynthesis takes place above 33°C – 35°C.
Trees can survive temps below 3°C, but young trees will be killed by frost at a temperature below –1.5°C.
It has been reported that mature trees can survive mild frosts at temperatures as low as –6°C for short periods.
Vegetative flush is suppressed by both high temperatures (above 30°C) and low temperatures (below 10°C).
The ideal temperature for floral initiation is 18°C.
Rainfall:
The minimum rainfall is about 1 000 mm/annum if no irrigation is present.
Irrigation should be used to supplement any water needs.
Wind:
Macadamia wood is very brittle and prone to wind damage.
Avoid planting in areas that experience high winds. Windbreaks can be planted to protect trees.
Stakes can be tied to the young trees; up to 500 mm above the graft union can prevent the trees from breaking at the weaker graft union.
Hot and dry berg winds can burn and damage the new growth on the trees and can increase the nut drop during November.
Narrow branch angles and multiple branching from the same node will increase the possibility of wind damage. Selective tree training and pruning can reduce the likelihood of branches breaking.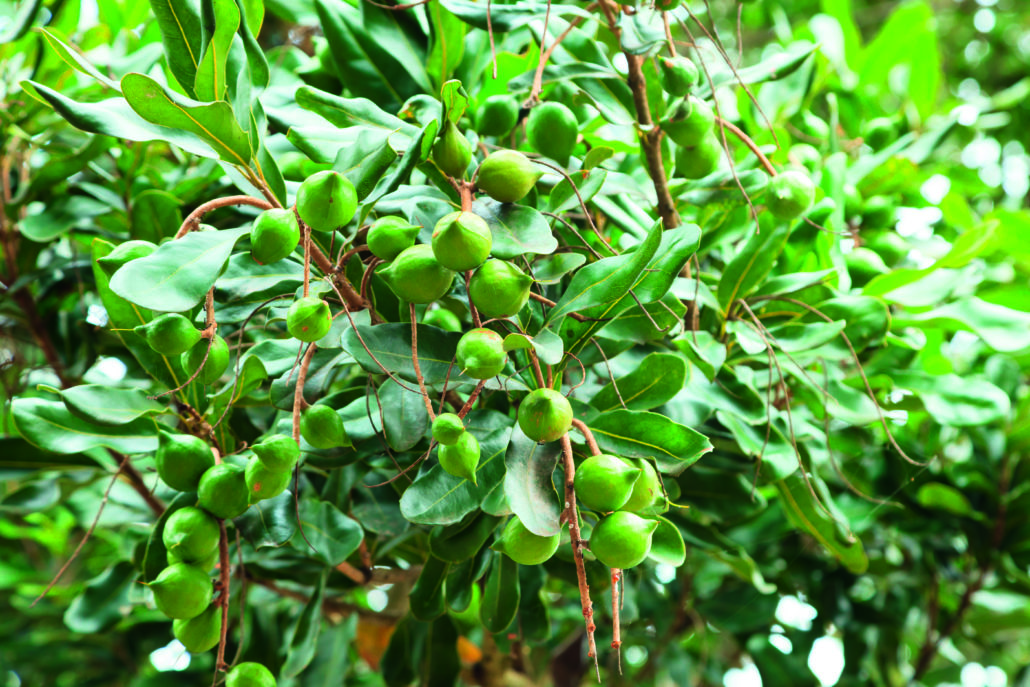 Key cultivar characteristics to consider
Most of the cultivars available to produce in South Africa are exotic, but the country features significantly diverse regional growing conditions. Plant performance and growth will always vary according to the region.
While choosing a macadamia cultivar for an orchard, the producer should take a few key characteristics into account. This includes, but is not limited to, yield and quality data for the specific area, or from an area with similar climatic conditions. There are currently 32 macadamia varieties, including four rootstocks (H2, N2, 695 seedlings, 695 clonal), new cultivar evaluations (2018 ARC-BioGold), and two cultivar and rootstock mother-blocks.
Cultivar improvement is an ongoing process which, in the case of macadamias, has only been in progress for just over 70 years. There is, therefore, still room for a lot of improvement, especially when it comes to plant breeding and selection work. This is important for both production and nut quality.
Selecting a cultivar for SA's climate
An often-asked question is why industry statistics show Beaumont (695) as the most prominently planted cultivar, especially when 816 and A4 are also prominent new cultivars. This is because Beaumont has a high-quality rootstock, coupled with an above-average kernel (and an exceptionally precocious nature), which means the cultivar produces well when cultivated properly. Beaumont rootstocks are still the preferred cultivar, with the Nelmak 2 rootstocks showing a steady increase in the number of new plantings.
Cultivars that are currently planted in South Africa include:
'Keauhou' (HAES 246); 'Purvis' (HAES 294); 'Ikaika' (HAES 333); 'Kakea' (HAES 508); 'Keaau' (HAES 660); 'Beaumont' (695); 'Mauka' (HAES 741); HAES 746; HAES 772; HAES 783; 'Pahala' (HAES 788); HAES 789; 'Dennison' (HAES 790); 'Fuji'/'Richard' (HAES 791); HAES 792; HAES 796; 'Makai' (HAES 800); HAES 812; HAES 814; HAES 816; HAES 834; HAES 837; HAES 842; HAES 849; HAES 863; HAES 887; A4; A16; A38; Cate; Daddow; Fernley special; Nelmak 1; Nelmak 2; Nelmak 26; Nelmak D; NGX8; and Yonik.
There are quite a few cultivars that perform well under South African conditions. Performance limitations are mostly accompanied by high temperatures and corresponding low humidity (high vapour pressure deficits) that strongly influence macadamia tree flowering and nut set.
In any new planting, it is a good idea to plant at least 4 cultivars in relatively equal proportions. Firstly, so as not to be reliant on a single cultivar should the market at any stage discriminate against that cultivar. Secondly, because of the well-documented benefits of cross-pollination – planting two cultivars in alternating single or double rows within each block is also ideal.
The cross-pollination benefits will decrease by 25% for each row moving away from the pollinator cultivar row, so the fourth row of trees from a pollinator row derives little or no benefit from cross-pollination. But the benefits are well understood – cross-pollination will improve fruit set and fruit size, so the impact is on both yield and TKR% (Total-Kernel-Recovery). Larger nuts will show higher kernel recovery as the kernel mass is larger in proportion to total NIS (Nut-In-Shell) mass.
All cultivars planted in SA are capable of producing at least one ton of kernel per hectare when trees are 10 years old, under a wide range of conditions, whether dryland or irrigated. In many cases, this target yield will be reached earlier, especially under irrigation.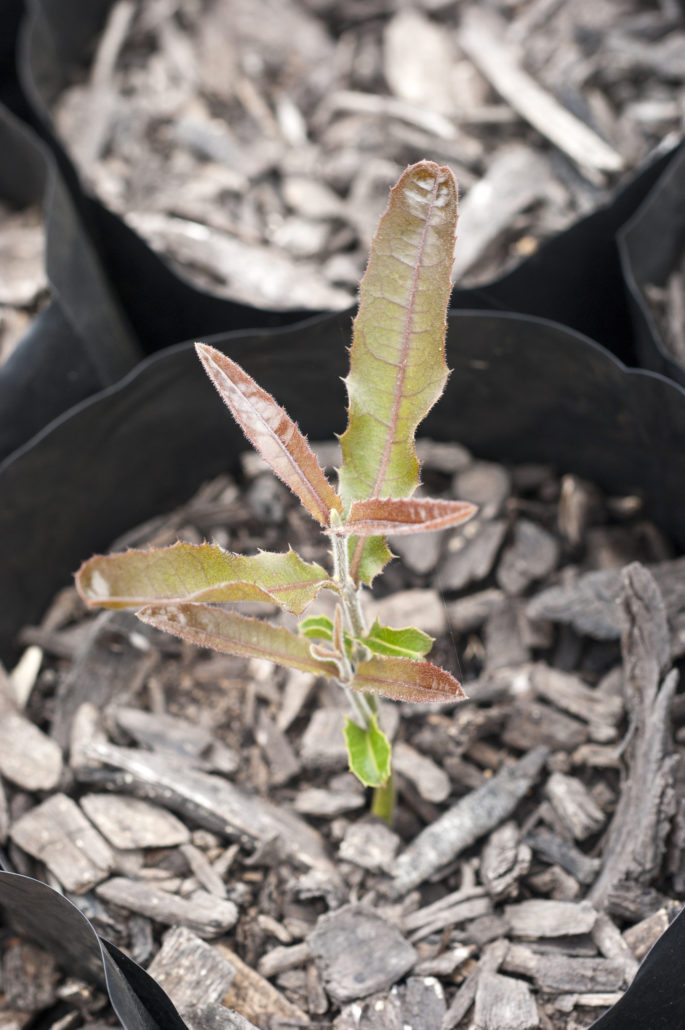 Soil preparation an essential step
At this point, preparing the carefully selected land's soil is an essential step to ensure a great macadamia orchard. Initially, bush clearing and deep ripping are best carried out mechanically. After this, it is important to introduce lime into the soil to ensure the correct levels of soil acidity. Aeration of the soil profile is especially beneficial in the deep red clay and clay loam Hutton type soils. If financial constraints preclude mechanical clearing and ripping, the best thing to do is to mechanically deep rip only along and across the tree rows.
At this point, producers should have soil analysis and mapping done to identify any pre-planting nutrient requirements. Agri Technovation can aid in this step with its My Soil Classification™ service. Chemical soil mapping is best done mechanically, spread over the entire surface area prior to deep ripping to ensure that ameliorants are incorporated as deeply as possible into the soil. Levelling the soil after ripping with a heavy roam plough will further mix and incorporate ameliorants into the soil.
Where soils are adequately drained to a depth of 1 m, it is not necessary to plant macadamia trees on ridges. Where soil drainage is problematic, ridges will definitely improve root development with the extra depth 30 – 40 cm soil, where the roots can grow above a shallow water table or another impeding layer of harder soil material or rock. A broad ridge with a height of 30 – 40 cm and sloping gently to the centre of the between row space is ideal but costly. Small high ridges (mounds) create their own problems especially in terms of soil moisture management, as they tend to dry out faster than a flat soil surface, especially if they are not heavily mulched.
It is advised to use Agri Technovation's My Soil Classification™ service to aid macadamia producers to make the best decisions on the following:
Map entire areas to gain additional insights, necessary for crop production.
Identify most suitable cultivar for soil type.
Identify uniform management/irrigation blocks.
Identify high potential / challenging areas.
Find solutions for areas and execute the best management to minimise risk and improve yield.
Planning optimal plant spacing
Finally, tree placement and populating the land will be the order of the day. Choosing the optimal plant spacing will be guided by the current state of the slope, and how tractors and implements may be able to access the rows after planting.
Steeper slopes require wider spacing, while higher densities can be used on flatter land. The ideal tree populations are 300 to 600 trees per hectare. There is no single perfect spacing option, the choice of plant population depends on the objectives and management style of the individual producer. For example, growers with large land areas seek to simplify their management system, which is why they choose extensive management options which have wide spacing, no tree training or pruning and in some cases no irrigation. This seldomly used management style results in low yield per hectare but accompanied by low cost per hectare.
Growers that choose to plant in areas where land values are high and the area available for planting is small should look at a more intensive management system. This system has high plant density under full irrigation and canopy management aimed at optimising yield per hectare as soon as possible in the orchard.
Get a blueprint for your soil
Agri Technovation can aid potential and existing farmers through every step of the management process by providing valuable knowledge and data to future growth. This is particularly true when it comes to new ventures into macadamia orchards, as well as with existing orchards. We can help with site selection, chemical soil testing, ameliorate application, cultivar selection, tree spacing, land preparation, and any specific query around the growth and reproduction of macadamia orchards.
Start by gaining a blueprint of the soil on your farm with Agri Technovation's My Soil Classification™ services, which will show:
The variation in your soils with regards to:
soil depth,
limiting layers,
plant-available water capacity,
whether ridges are required
How high ridges need to be, etc.
iTEST™ Soil can visually display your chemical status of your soil, which involves taking soil chemical samples on a 0.5 or 1 ha grid. Maps are then generated based on the chemical analysis of pH, Ca, Mg, K, P, and Na levels in the soil. Variable application of fertilisers can be done, according to the nutrient map generated with the iTEST Soil, to correct any chemical deficiencies that may occur.
Read more about nut trees (https://www.laeveld.co.za/neute)
For more information contact Agri Technovation on +27 21 300 0543 | [email protected] or visit www.agritechnovation.co.za